W.T.S. serving Canada and the US for over 20 years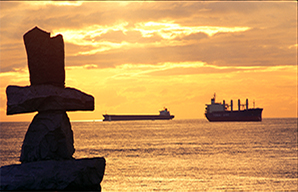 Welcome to our site! At Wall Translation Services, we have been "bridging the communication gap" for over 20 years now, providing a wide variety of language services coast to coast in Canada and, increasingly, the US. Headquartered in Vancouver, B.C. since 1996, we have built a solid reputation for excellence and reliability with our team of highly educated, native-speaking language professionals.
Client satisfaction with W.T.S. is evidenced by our ever-increasing customer base and the glowing reports we regularly receive for a job well done. For testimonials, please visit our clients page.